AE-NT Series
AC Servo Single Drive
Compact, eco-friendly and intelligent new turret punch press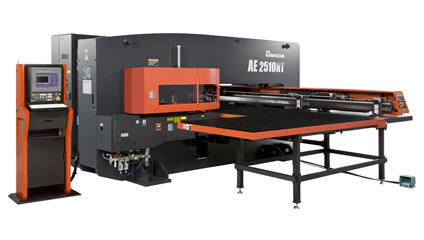 Developed on these results, the AE-NT series is a line of single AC servo drive turret punch press with AMADA's original "highly rigid bridge frame".
Designed with the smallest foot print of its class and yet capable of processing 4' x 8' sheets, the AE-NT series has a large capacity turret to ensure stable, high speed, high quality processing.
Various process integration functions as well as environmentally conscious design provide processing with high cost performance.
■ Features(1) : Achievement of stable high speed processing

Slug pulling-less punching
Fine contouring

■ Features(2) : Achievement of high quality processing

High speed deburring
Slotting

■ Features(3) : Achievement of process integration

High speed forming
Downward forming
Safety inch bending
High speed marking
Processing scene YouTube video
Processing samples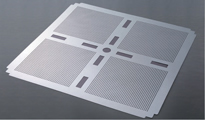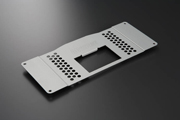 Examples of system upgrades
* As a solution package, AMADA also provides customers with the optimal configuration of peripheral equipment, tooling metal molds, software and start-up support.
Specifications
Press capacity
(kN)

Maximum processing size
(mm)

Hit rate
(25mm pitch/
5mm stroke)(min-1)

Punching accuracy
(mm)

Turret
(Station)

AE-255NT

200

1270×1270

X-axis:370 / Y-axis:270

±0.1
±0.07(FA mode)

58(2AI)
51(4AI)
45(4AI)

AE-2510NT

2500×1270

X-axis:350 / Y-axis:280
*Punching accuracy is based on our data.
*For Japan domestic market.
For any inquires, please contact local AMADA branch office.