Awards Winners

Student Participation
| | | |
| --- | --- | --- |
| | Tokyo Metropolitan KOGEI High School | |
Windmill
(Collaborative piece by freshmen, sophomores, and seniors)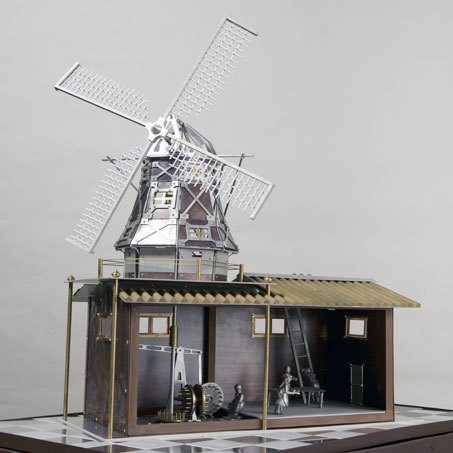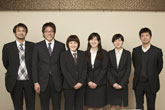 Machine Craft Department
Representative of the students
and instructors
We received silver awards for the biplane we submitted for the 21st Fair, and the lunar module for the 22nd Fair. We were finally able to receive a Gold Award at our 3rd try. We are very grateful that our students were given the opportunity to have their project evaluated.
All students in our class worked on this "Windmill" for a whole year as their research project. The students (20 boys and 17 girls) were divided into four groups of "body", "blades", "cabin", and the "platform". It took us 4 months to decide on the theme, 6 months to build the concepts and test production of each group, and 1 month for actual production.
We did not have any real drawing, and since some students were not very strong in machine processing, and it was very difficult to assign tasks equally and involve everyone in the production process. However, it has taught them the joy of completing a project, and also the difficulties of co-operating with their fellow classmates.
We have already completed the next piece we will be submitting in March, and I think it is the best one yet. I am hoping that we will be able to win the award two years in a row.