LC-αⅤ Series
2D Laser Machine
Pursued "ease of use" of the LC-α series
Realized high quality and stable process by new features ofαⅤ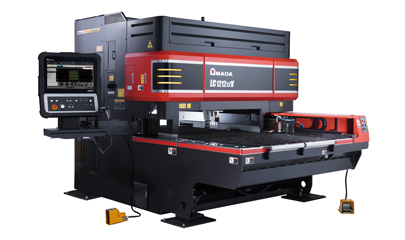 AMADA's original table design Laser machine is renewed as 5th generation of LC-αⅤ. LC-αⅤ pursued "ease of use" of the LC-α series from customer's view point, and realized various upgraded features. High quality and stable production is realized by new features. All-round, compact easy-to-use Laser machine will support customer.
■ Features(1) : High speed and high quality process

High performance 3.5kW Oscillator with higher beam-focusing capability realized high speed cutting, and improved the quality of cutting surface.

■ Features(2) : Ease of use

Improved various features to reduce the set-up time, and achieved higher productivity and less load on operator.

■ Features(3) : Compact design while keeping operability and long size material processing.

Traditional space-saving machine & oscillator all-in-one design.
Long size material can be processed by re-positioning (Clamps hold the sheet at most suitable position) while avoiding dead-zone and achieving higher yield rate.
Processing samples
Material: SPCC /
Thickness: 6.0mm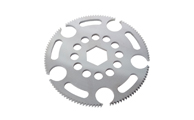 Material: SUS304 /
Thickness: 1.0mm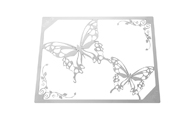 Specifications
Rapid feed rate (m/min)
X:Y:Z

Max. process range
(by one auto re-positioning) (mm)
X×Y

Oscillator
(selectable multiple loadings)

LC-1212αⅤ

80:80:60

2540×1270

AF2000i-C LU2.5 (rated output: 2kW)
(High power: 2.5kW)
AF3500i-C (rated output: 3.5kW)

LC-2415αⅤ

3070×1550
*For Japan domestic market.
For any inquires, please contact local AMADA branch office.