VC-500Ⅱ
New face of the vertical automatic TIG welder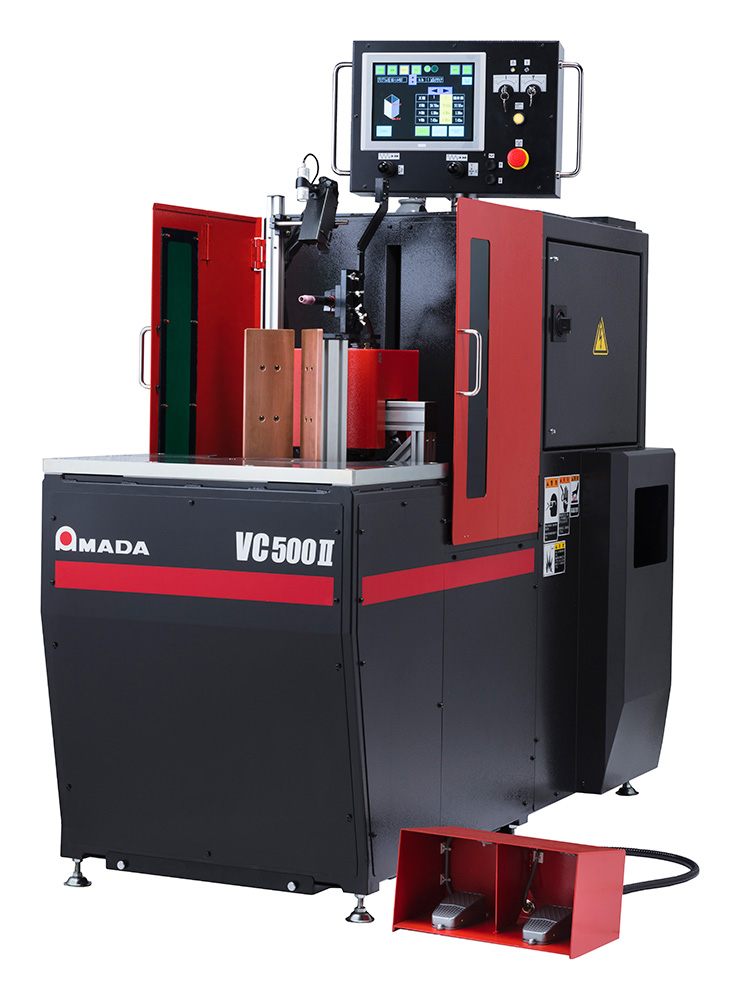 Pulsed TIG welding power supply for both orthogonal and quadrature digital inverters
Automatically sets the welding current and torch speed by selecting four elements from the pull-down menu: Material, thickness, Fitting Shape, and Welding Method.
Teaching uses a joystick to indicate the start and end points of welding, as well as a back gauge that can be moved up and down (electrically operated) and adjusted (manually) to suit the height and joint geometry of the workpiece to ensure user-friendliness.
Processing samples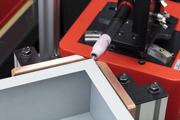 Specifications
Welding torch

Thickness

Target product

Maximum height

VC500Ⅱ

Air-cooled type 150A
Drive shaft 3-axis

0.8~2.3mm

SPC、SEC、SUS、(AL)

500mm
*For Japan domestic market.