FLW Series
Fiber Laser Welding system
New era of laser welding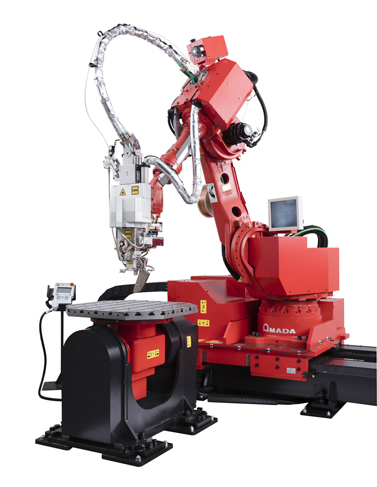 *The photo shows without partition figure
High-speed and high grade processing with multi-functions.
AMADA Fiber Laser Welding system achieves high-speed and high grade welding that is impossible with conventional laser welding.
■ Features(1) : High-speed & High grade processing

What is a fiber laser?
Welding performance improvement of highly reflective or difficult-to-weld materials.
Realization of high-grade processing by smooth continuous welding.
Dramatic improvement of oscillation efficiency

■ Features(2) : Package of AMADA's latest welding technologies

New original processing head
Beam weaving mechanism
NC auto focus control
Movable filler and gas nozzle

■ Features(3) : Efficiency enhancement of welding by digitalization

Support of high-quality welding with multi-functions
AMNC/PC
TAS (Teaching Assist System)

■ Features(4) : Efficiency enhancement of welding by digitalization

Achievement of off-line teaching
FLW-CAM
Processing scene YouTube movies
Processing samples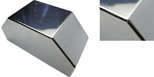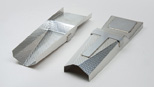 Specifications
Machine type

Maximum process range
(mm)
Welding torch (downward)

Positioning accuracy

Oscillator

Maximum sheet thickness
(mm)
(melting depth)

FLW-2000

6-axis articulated robot

X direction : 1000〜1900
Z direction : 500〜1300
Y direction :
±1580
(Without robot carriage)
-1530〜3100
(Robot carriage length 1.5m)
-1530〜4600
(Robot carriage length 3.0m)
-1530〜5600
(Robot carriage length 4.0m)
-1530〜7600
(Robot carriage length 6.0m)

±0.07mm

YLS2000-ST2

Steel / Stainless steel type 3
Aluminum type 2

FLW-4000

YLS4000-ST2

Steel / Stainless steel type 6
Aluminum type 4
*For Japan domestic market.
For any inquires, please contact local AMADA branch office.