HRB-ATC Series
Press brake with AFH-ATC tools and automatic tool changer
Tool setup time reduction solution AFH tool ATC supporting various-mix various-lot production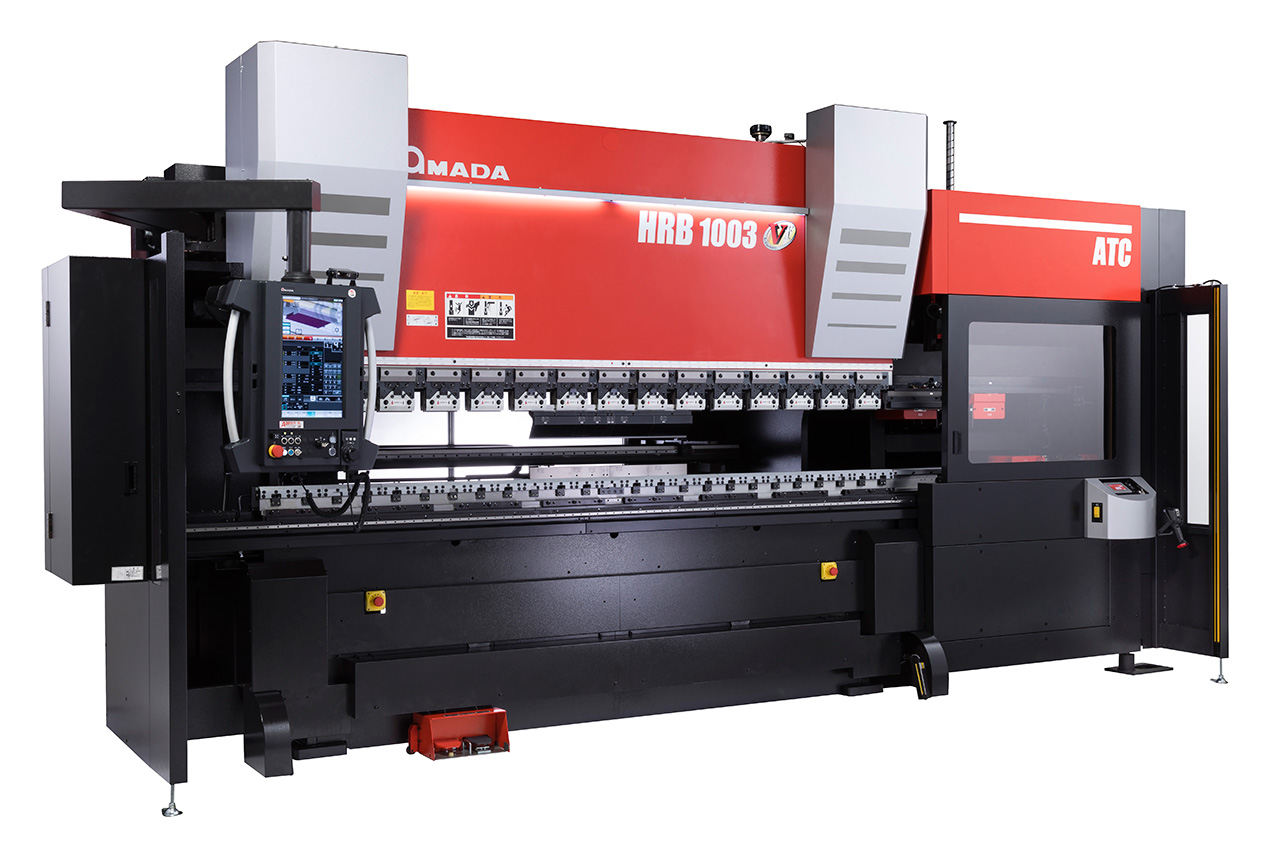 Equipped with full automatic tool changer that enables skillless production
HRB-ATC fully automates tool setup that depends on individual skills and maximizes bending productivity. In addition, the automatic angle sensor (option) provides a target angle from the first workpiece, enabling trial bend-free operation in a variety of situations.
■ Features(1)

AMNC 3i is equipped with a new "LITE mode".
Easy operation for beginners and foreign citizens

■ Features(2)

Full automatic tool changer for various-mix, various-lot production.

■ Features(3)

Enhanced main unit functions for high-speed and stable processing

■ Features(4)

Various retrofittable optional functions for a wide variety of bending

■ Features(5)

Supports "V-factory" that realizes IoT of machines.
Specifications
Press capacity
(kN)

Bending length
(mm)

Stroke length
(mm)

Ram feed rate
(mm/s)

Number of tool types that can be mounted

HRB-1003ATC

1000

3000

250

150

Punch
Up to 10 types
(Option: 15 types)

Die
Up to 13 types
(Option: 18 types)

HRB-2204ATC

2200

4000

120

Punch
Up to 15 types
(Option: 18 types)

Die
Up to 18 types
(Option: 25 types)
*This product is for the Japanese market.