Sales
During the sales phase, in addition to selling ECO PRODUCTS, we also focus our attention to the environmental aspect of exhibitions.
Eco engagements at exhibitions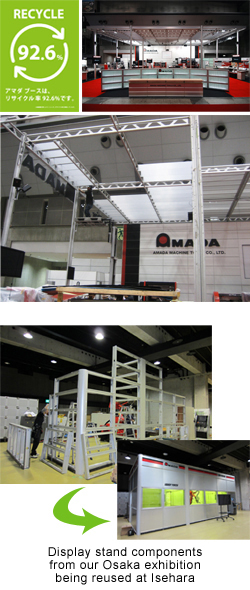 AMADA replaced the decorative materials used in public exhibitions by new components that can be reused several times. Materials that are not reusable are recycled.
In FY 2012, further waste reduction was achieved by transporting and reusing in Isehara Works the decorative materials used in our intra-company exhibition held in Osaka.