Disposal / Recycle
At AMADA Group, we voluntarily collect the parts and used products, that are difficult for the customers to dispose, for proper disposal or recycling as a manufacturer responsibility.
Disposal certification system for used products
We believe that we are responsible for seeing our products through to their proper disposal when they finish their product life. We certify waste processors based on our own selection criteria.
Since 2008 we have certified five facilities operated by two partner companies throughout Japan to properly dispose of our waste and ensure compliance with every relevant regulation.
AMADA-designated parts for recovery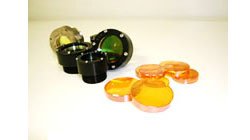 Optical parts(lens and mirror) for laser cutting machines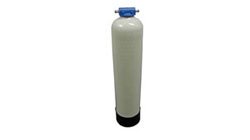 20 L recycle ion exchange resin for wire cut EDM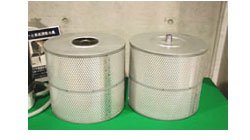 Recycle filters for Wire Cut EDM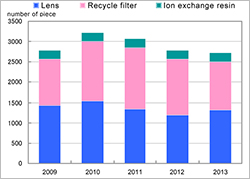 Number of recovered AMADA-designated parts
Some AMADA products contain chemicals that are now designated as regulated chemical substances because there were no technically available substitutes at the time they were manufactured. Normally the customers do not touch the parts like this, but it wouldn't be good for the environment if they were disposed with the others. This is why we established a system in 2003 called the "AMADA Designated Parts for Recovery" system to take responsibility for collectin-g and disposing of these parts after their lifecycle.